Is your Medion laptop freezing or stuttering? Regardless of how high-quality your computer is, all computers may experience issues over time. Laptops in particular are vulnerable to wear and tear.
We service all Medion brand laptops and desktop computers. We also have Medion computer spare parts.
Typical problems with Medion laptops include:
Windows not starting up
Fan not working or making loud noises
Faulty power connector
Faulty hard drive
Internet not working
No display at all
Faulty hinges
Faulty display
Keyboard not working
Unstable or freezing computer
Slow computer
Viruses, malware
Charger not working
Whatever the problem, we can repair your Medion computer quickly and professionally.
Contact us for fast Medion repair!
MEDION ACER LENOVO EMACHINES
In 2011, Acer announced its intention to acquire shares of Medion and collaborate with the company, particularly in the European market. This move gave Acer a stronger foothold in the European computer market and provided Medion with resources and product offerings. Lenovo and Medion are two separate companies, but they have a connection. Lenovo is a Chinese computer manufacturer and electronics company known for Lenovo computers, ThinkPad laptops, and Motorola phones. Lenovo is one of the world's largest computer manufacturers. Medion specializes in consumer electronics, including computers, laptops, tablets, and other devices. Medion is particularly known for offering affordable computers and electronic products. Lenovo acquired Medion in 2011, making Medion part of the Lenovo Group. After this acquisition, Medion continued to operate under its own brand but benefited from the resources and support of the Lenovo Group. This deal allowed Lenovo to expand into the European market, where Medion had a strong presence. Acer and Medion are not owned by the same company, but they have collaborated in certain areas and product lines. Acer is a Taiwanese computer and electronics company, while Medion is a German electronics company. Medion is especially known for consumer electronics and computers. Acer and eMachines are related through a business acquisition. Acer is a well-known Taiwanese computer manufacturer, while eMachines was a U.S. computer manufacturer. In 2007, Acer acquired eMachines, making eMachines a subsidiary of Acer. This acquisition made Acer a larger player in the U.S. computer market and allowed Acer to expand and strengthen its global presence. eMachines retained its brand and continued its sales, but its product development and manufacturing became part of Acer's broader operations. However, it is important to note that Acer gradually phased out the eMachines brand and started selling its computers primarily under the Acer brand. The acquisition of eMachines helped Acer grow and strengthen its presence in the computer market, especially in the United States, but the eMachines brand gradually lost its significance in the computer market.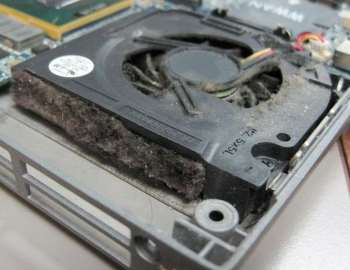 Medion laptop Medion and eMachines are both electronics companies specializing in computers and consumer electronics. They also share the following similarities:
Product Range: Both Medion and eMachines offer computers and consumer electronics, including desktop computers, laptops, tablets, and other devices.
Price: Both companies are known for offering affordable electronic products. They aim to provide competitive prices to consumers. Part of Larger Companies:
Both Medion and eMachines have been part of larger electronics companies. Medion became part of the Lenovo Group, while eMachines became a subsidiary of Acer.