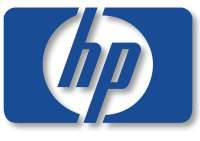 Are you experiencing issues with your HP laptop or desktop computer? No matter how high-quality your computer may be, problems can arise over time. Laptops in particular are prone to wear and tear and damage.
But don't worry, we are here to help! We repair all Hewlett Packard branded laptops and desktop computers to make them work like new again. We have a skilled and experienced team who can solve all kinds of computer problems.
We also offer HP computer spare parts, so you can be sure that you are getting high-quality parts to repair your computer yourself. Customer satisfaction is of utmost importance to us, so you can trust us to handle your computer repair quickly and reliably.
Contact us and we will help you get your computer back in the best possible condition!
Typical issues with HP Pavilion, Probook, Elitebook, Spectre, Envy, and Folio laptops:
Windows won't start
Fan not working or making loud noise
Power connector is broken
Hard drive is broken
Internet is not working
No image at all
Broken hinges
Broken display
Keyboard not working
Unstable or freezing computer
Slow performance
Viruses or malware
Charger not working
No matter what the problem is, we repair your HP computer quickly and professionally.
Ask us for fast HP repair!