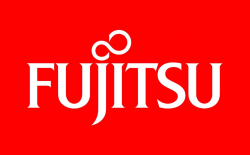 Has your Fujitsu laptop or desktop shown symptoms such as freezing or slowing down? Despite the quality of your hardware, all computers are susceptible to problems over time. Especially laptops are prone to wear and tear when transported from one place to another.
We understand how important the functionality of your computer is to you, which is why we offer comprehensive maintenance services for all Fujitsu laptops and desktops. Our skilled team ensures that your computer works like new again.
We also provide high-quality replacement parts for Fujitsu computers, so you can be sure that your computer is repaired with quality parts. Customer satisfaction is of paramount importance to us, and we strive to provide fast and reliable maintenance services.
As you know, Fujitsu is known for its quality computers. Our maintenance is precise and detailed, so you can be sure that your computer is in good hands. We also have a wide range of spare parts for Fujitsu computers, so you will definitely find the parts you need.
We have a professional and friendly atmosphere, so you can trust that your computer will be serviced easily and effortlessly. We also offer advice and tips on computer usage.
Contact us if you need help with servicing your Fujitsu computer or purchasing replacement parts.
Typical problems with Fujitsu Lifebook, Amilo, and Esprimo laptops include:
Windows not starting up
Fan not working or making loud noises
Faulty power connector
Faulty hard drive
Internet not working
No display at all
Faulty hinges
Faulty display
Keyboard not working
Unstable or freezing computer
Slow computer
Viruses, malware
Charger not working
Whatever the problem, we can repair your Fujitsu laptop quickly and professionally.
Contact us for fast Fujitsu repair!